.Welcome to Mawnan Parish Council
ROAD CLOSURES –
25th October to 29th – Kergillack Road. Signposted diversion via Argal (not Hillhead)
1st & 2nd Nov – Hillhead – stop & go boards for drain clearances
5th November Carwinion Road will be closed for patching works all day on Friday 5th November between The Square and Carwinion Field … but of course Highways signs won't go up in any useful places! The signposted diversion route is via Argal – remember reversing skills are usually required on the the Bareppa route!
please remember – any text in RED on this site links you to more information
Jump straight to contact info for Parish Councillors
Future Parish Council meetings ..
We're getting used to being back holding actual face-to-face physical meetings; if with a few remaining restrictions. You may be aware that we still need to limit attendee numbers and may ask for seats to be reserved if there are any major issues on our agenda.
We're also asking that, until everything is back to running normally, if you have any issues you might want to raise at our meetings you try to contact the parish clerk in advance so she can best advise you of where in the meeting this would be most appropriate … and in case it is something that we cannot deal with, or have already tried to. Sometimes it's an issue that we can immediately log with Cornwall Council or notify the most suitable body to take action.
NDP Consultation
Our NDP has now finished the legal compliance phase. We have now chosen our independent examiner who hopes to be able to review the majority of the documentation during October.
You can still access the County Planning portal to view the comments received back on PA21/00012/NDP.
COVID updates
The message is – if you're offered a booster or third jab PLEASE TAKE IT UP.
Top up your immunity this winter. Viruses like flu and Covid-19 spread quickly when we're all crowded together inside. That's why it is more important than ever to get vaccinated this winter.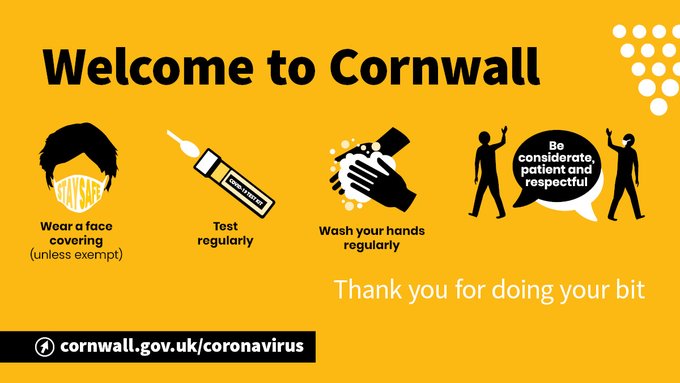 12-15 year-olds can now get their Covid vaccinations at the Royal Cornwall Hospital and Royal Cornwall Showground.
Appointments can be booked online at http://bit.ly/3jERQM4 or by phoning 119
More info on the local vaccination programme: http://bit.ly/3htSXgE
Remember GOV.UK has full details on what changes mean and how to access more help.
The Parish Council will once again try to keep the flow of information going using the parish and community websites, so please check these regularly for information. www.mawnan.org.uk or http://www.mawnanparish.co.uk/community/mawnan-parish-15232/home
Village Defibrillators
Total Page Visits: 4275 - Today Page Visits: 43